July 17th, 2017 by | Posted in
NFL Football
Comments Off

on 2017 Week 1 NFL Lines & Odds
Do Your 2017 Week One NFL Betting at MyBookie & Get a Big 50% Signup Bonus
Deposit $300 (w/ Debit Card) & Get $150 Free Bonus @ My Bookie!
New MyBookie.ag Members: Must Mention Bankroll Sports & Use This Link!
(Exclusive Bonus For Bankroll Sports Visitors Only Available Using Above Links Only)
Complete List of 2017 Week 1 NFL Lines are Listed at the Bottom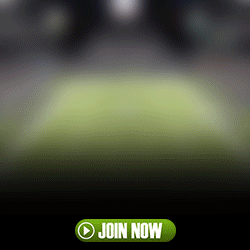 With the 2017 football season approaching, it's about that time.  The time where sports bettors start looking past baseball; and start looking ahead to the NFL week 1 lines and odds.  Week 1 of the NFL season can always be a tricky week to handicap and analyze.  This is even more true in the NFL where the oddsmakers are less overwhelmed than they are in week 1 of the college football season.
A large majority of public bettors are placing bets; and completely ignoring the pre-season.  Most of the public is usually basing their week 1 bets on what happened the previous year as well as the big-name free agent signings in the off-season.  This puts the bookmakers at a huge advantage in week one.
Some helpful wisdom & advice would be for bettors to avoid overlooking major coaching changes.  Looking for teams that have new head coaches (as well as entire coaching staffs) is a great strategy to immediately look for sharp plays that the public may be overlooking.  Nothing can quickly turn a bad team into a contender (and also turn a mediocre team into an irrelevance one), like a new head coach.  So, before placing your week 1 nfl bets, make sure to make note of the teams with entirely new coaching staff.
As for 2017 week one dockett, there are some interesting games to watch.
As usual the week 1 Thursday night matchup is worth watching (unlike the preceding Thursday night games later in the season).  The NFL opener on Thursday night offers a great chess match between two great head coaches (Andy Reid and Bill Belichick).   The defending Superbowl Champion Patriots will host the Kansas City Chiefs (who made the playoffs in each of the last 3 seasons under Andy Reid).  The Patriots are listed as 7.5 point favorites.
On Sunday afternoon, the highly revamped (& playoff hopeful) Oakland Raiders head to Tennessee to take on the Titans as 1 point road favorites.
The early evening (4pm) week 1 slate is highlighted with a matchup of two playoff teams.  Arron Rodgers' Packers are listed as 3 point home favorite vs Russell Wilson and the Seattle Seahawks.
Sunday Night Football features a quality NFC East showdown between the Superbowl hopeful Dallas Cowboys hosting Eli Manning and the Giants.  Dak Prescott's Cowboys open at 4.5 point favorites vs. the visiting G-men.
Current 2017 NFL Week 1 Lines From My Bookie Sportsbook (as of 9/6/11):
(Get a HUGE 50% Cash Bonus at My Bookie When Using This Link)
Week 1 Thursday Night Football Game:
Thursday, 9/7 @ 8:30 PM (EST)

451 Kc Chiefs +7½ O 48
452 Ne Patriots -7½ U 48
Week 1 Sunday NFL Early Games:
NFL Lines for Sunday, 9/10 @ 1pm (EST)
453 Ny Jets +6½ O 42½
454 Buf Bills -6½ U 42½
455 Atl Falcons -7 O 50½
456 Chi Bears +7 U 50½
457 Jac Jaguars +4 O 42
458 Hou Texans -4 U 42
459 Phi Eagles +2½ O 48
460 Was Redskins -2½ U 48
461 Ari Cardinals +2 O 48½
462 Det Lions -2 U 48½
463 Oak Raiders -1 O 51½
464 Ten Titans +1 U 51½
465 Tb Buccaneers +1 O 47
466 Mia Dolphins -1 U 47
467 Bal Ravens +2½ O 42½
468 Cin Bengals -2½ U 42½
469 Pit Steelers -9 O 47½
470 Cle Browns +9 U 47½
Week 1 Sunday Late NFL Games:
NFL Lines for Sunday, 9/10 @ 4:05 & 4:25pm (EST)
471 Ind Colts -3 O 47
472 La Rams +3 U 47
473 Sea Seahawks +3 O 49½
474 Gb Packers -3 U 49½
475 Car Panthers -5½ O 48
476 Sf 49ers +5½ U 48
Week 1 Sunday Night Football (on NBC):
Sunday, 9/10 at 8:30pm (EST)

477 Ny Giants +4½ O 49½
478 Dal Cowboys -4½ U 49½
Week 1 Monday Night Football Lines (on ESPN):

Monday, 9/11 at 7:10pm (EST)
479 No Saints +3½ O 48
480 Min Vikings -3½ U 48
Monday, 9/11 at 10:20pm (EST)
483 La Chargers +3½ O 44
482 Den Broncos -3½ U 44MyBookie